Spark is a partnership working across Blackburn and Darwen to support people struggling with addiction. Spark was officially launched at a collaborative event at The Grand Venue in Blackburn.
The service combines specialist drug and alcohol services with health, housing and community groups.
It aims to provide a joined-up service that supports people of all ages and backgrounds to recover, while their families and the wider community see long lasting and positive change.
Spark supports people who need it the most by providing access to the addiction and recovery help they need in Blackburn and Darwen, to overcome the stigma around addiction and tackle structural inequalities, and celebrate recovery from addiction, mental health difficulties, homelessness and other adversities.
The Blackburn with Darwen Recovery Collaborative & Roots Community Launch Event featured speakers from across the partnership, including Council Leader Cllr Phil Riley, along with testimonials from service users talking about their recovery journey with the service. The event was also attended by the Mayor of Blackburn, Cllr Suleman Khonat, and Mayoress Mrs Sumayya Mayat.
This was followed by a showcase of local talent, including art, poetry, music and magic, and a very special performance from the multi-award-winning Fallen Angels Dance Theatre. The acclaimed Private Eye cartoonist and illustrator Tony Husband was also on hand to capture the event for posterity through the creation of a new artwork that was composed live during the launch celebration.
Spark has been set up as a collaborative partnership between The Calico Group, Red Rose Recovery, IMO Charity, Early Break and Blackburn with Darwen Council.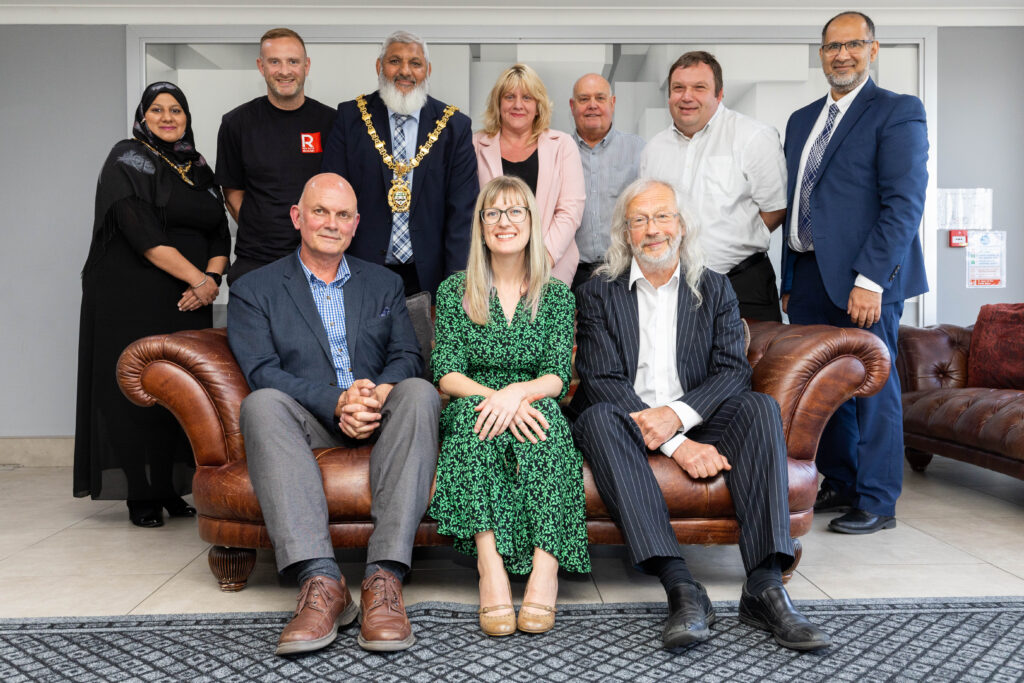 Abdul Razaq, Blackburn with Darwen's Director of Public Health, said at the event: "This is an exemplary partnership and positive collaboration that is committed to helping our residents who need support, advice and inspiration in turning around their lives.'
'Addiction can affect anyone at any part of their lives and a partnership like this is so important as it really demonstrates that no one is alone in this journey and recovery is something that is a true community effort.'
'I am privileged to hear everyone share their stories of recovery and I look forward to the future where we can continue to work together to create better opportunities and positive outcomes for all.'
'I am humbled to be here today as we all start this important journey. I am also honoured to hear everyone share their stories of recovery, whatever part of the path you are on. I look forward to the future where we can continue to work together to create better opportunities and positivity around this.'
Tom Woodcock, Director of Treatment and Recovery at The Calico Group, said: 'The Spark Recovery Collaborative is an inclusive approach to improving the health of some of the most marginalised people in our communities.'
'We are really excited about developing our working relationship and creating innovative services with partner organisations and communities in Blackburn with Darwen.'